Acacia Prison Scanner Too Invasive
Monday 08 Jun 2020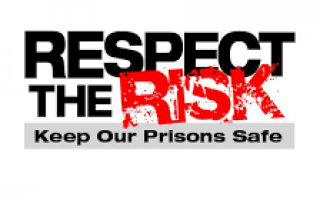 The WA Prison Officers' Union is calling for an invasive body scanner at Acacia Prison to be used more appropriately and focus on prisoners, instead of staff and members of the public.
Industrial action at Acacia was narrowly avoided at the weekend, after five prison officers were sent outside for refusing to walk through the The Nuctech MW1000A body inspection device.
It's the only device of its kind in WA prisons and was set up in Acacia's front gate house two years ago.
Unlike strip searches and pat downs, there has been no protocol followed to inform prison officers that they were about to receive an intrusive scan.
WAPOU Secretary Andy Smith said members were concerned over the invasive images being taken of them and stored.
"The device has been in use for about two years now, but prison officers have only recently discovered how invasive the images actually are. Effectively it is taking an almost naked photo of our members," he said.
"We understand all persons entering the prison are being scanned and their images being stored in a data system, potentially those of visitors, including children.
"On Saturday morning, five prison officers were ordered outside for refusing to walk through the device.
"WAPOU intervened and after discussions with the Deputy Commissioner, the officers were allowed back into the prison without having to go through the scanner.
"WAPOU is calling for better protocols surrounding the use of the scanner, which we believe should be more focused on prisoners and those suspected of doing the wrong thing.
"Although we want to keep drugs and contraband out of our prisons, we shouldn't have to put prison officers through this invasive practice every time they enter their workplace.
"We've heard stories from the US that body scanners like this have been removed from airports because they were too revealing and had caused bullying among work colleagues," Mr Smith said.