Brave prison officers taken to hospital after cell fire
Wednesday 04 Sep 2019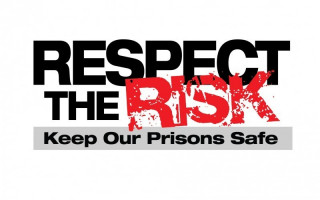 The WA Prison Officers' Union has praised the brave work of a number of prison officers who risked their own lives to remove a prisoner from a cell fire.
Prisoner officers at Bandyup Women's Prison attended the fire this afternoon after a prisoner allegedly set her mattress alight.
For the prisoner's own safety, the officers quickly attempted to remove the woman but were attacked in the process.
The officers then returned to the cell for a second time and managed to restrain the prisoner and pull her to safety.
As a result, a number of prisoner officers suffered smoke inhalation and have been taken to hospital under precautionary measures.
WAPOU Secretary Andy Smith said despite being attacked and in a very dangerous situation the officers involved showed professionalism and extreme bravery.
"Being confronted by an aggressive prisoner in a life-threatening situation can be extremely difficult and these officers chose to risk their own safety for the safety of the prisoner," he said.
"This type of bravery should be commended, the officers involved acted quickly and possibly saved the life of this woman.
"On behalf of WAPOU I send my regards and support to the officers who were involved. Although they may not be physically injured these types of incidents can impact their mental health and we need to make sure we support them.
"Prison officers do an incredible job in the most difficult circumstances and this is just another example of the work they do," Mr Smith said.