Damning report card released on new women's prison
Friday 10 Feb 2017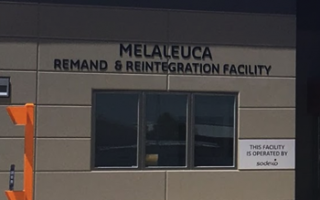 The first report card on the management of the state's new women's prison has revealed a litany of serious failings which staff believed were putting them in danger.
The Melaleuca facility at Hakea prison opened in December, and is run by international corporation Sodexo, which has no experience managing prisons in Australia.
A survey of staff revealed 80% of respondents did not feel safe at work, with nearly a third of those saying it was causing them stress and anxiety.
The survey also showed that staffing levels were completely inadequate; 90% of Prison Officers said staffing levels on nightshift were 'unsafe', while only 3% of officers believed staffing levels were 'sufficient' and none said there were 'more than enough'.
The survey also found 90% of respondents believed staffing in residential units was 'unsafe'; none believed levels were 'sufficient' or 'more than enough'.
WA Prison Officers' Union secretary John Welch said the survey was a damning review of Sodexo's performance so far.
"It is very clear from the survey that staff feel Sodexo is ill equipped and ill prepared to run a prison in WA," he said.
"It is absolutely not good enough that such a high proportion of staff do not feel safe at work, and it is management's responsibility to provide a safe workplace for employees.
"Obviously prisons can be dangerous places to work, but management must be able to mitigate the risks through proper training, procedures, staffing levels and communication processes."
Mr Welch said it was clear Sodexo was failing to manage rosters properly, with more than 60% of Prison Officers confirming they were asked to work beyond their rostered finish time 'regularly' or 'all the time'.
"When asked to describe their rosters, 76% said they were 'unfair, unsafe, unreasonable and unworkable,' while another 17% said they were 'unfair and unreasonable'," he said.
"Not one respondent said their rosters were either 'very fair and reasonable' or even 'somewhat fair and reasonable'.
Mr Welch said staff had also raised serious concerns about their level of training, with the survey finding 78% did not feel their training had adequately prepared them for their role.