Delays to women's prison units to add to overcrowding woes
Monday 07 Dec 2015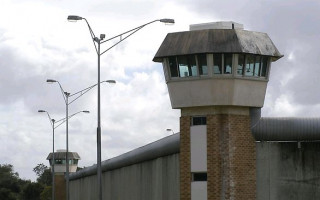 The WA Prison Officers' Union is very concerned that a delay in building women's units at the male Hakea prison is going to add pressure to WA's already overcrowded women's prison.
The State Government originally planned to open the women's units at Hakea by mid-2016, but today admitted that time frame had been pushed out by six months.
"We did advise the government from the start that its timeframe was unachievable and that it should consider moving female inmates to the Wandoo remand centre instead," said WAPOU Secretary John Welch.
"The government has clearly made the wrong call. If it had taken the Wandoo option, the prisoners could have been moved almost immediately, but it chose to pursue the Hakea option and now we are facing a significant delay while prisoner numbers continue to rise.
"The Inspector of Custodial Services has said that Bandyup is already the most overcrowded prison in the state.
"We need something done to alleviate the overcrowding now, not in another year's time.
Mr Welch said the prison muster at Bandyup went as high as 340 this year, but the prison was only designed to house around 250 prisoners.
He said since two units had been shut down at Hakea to prepare the building works, the prison population at that prison was also under extreme pressure.
"Hakea currently has around 885 prisoners, in a prison designed for about 650 prisoners," he said.
"It's a ridiculous situation that two prison units are sitting empty while Hakea is practically bursting at the seams.
"We want the government to move prisoners back into those two units while they're preparing them for the building works.
"We can't see any good reasons why that can't happen."