Derby prison break could have led to Greenough style riot
Monday 27 Jul 2020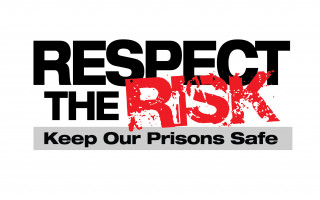 The WA Prison Officers' Union (WAPOU) has warned a prison break at the West Kimberley Regional Prison could have resulted in another devastating Greenough style riot.
The incident happened on Thursday the 23rd of July just before 5pm, when a prison officer was attempting to restrain a prisoner.
It's understood another prisoner then punched the officer and knocked him to the ground before the pair jumped an internal fence, where they began throwing rocks and smashing windows. Two more prisoners joined in before the original pair jumped onto the roof of the prison.
Luckily, thanks to the professionalism and bravery of the prison officers on duty, the prisoners were restrained, and the potential riot was brought under control within a few hours.
WAPOU Secretary Andy Smith said Thursday's incident had the potential to be devastating and should send a strong message to government.
"This comes at a time when the department is once again putting restrictions on overtime, leaving prisons understaffed and unsafe," he said.
"These are the exact conditions we saw at Greenough Regional Prison, when the horrific 2018 riots occurred.
"Due to the prison's location, if this riot had escalated, back-up would not have been able to make it in time to save the prison from utter devastation.
"The limited number of police officers in Derby are not permitted to enter the prison with weapons and it would have taken the Special Operations Group from Hakea more than six hours to arrive on site.
"This incident is a timely reminder for the WA State Government to not be complacent and once again put restrictions on overtime. We need to learn from what happened in Greenough and keep both our community and prison staff safe by staffing prisons adequately," Mr Smith said.
CONTACT: Rebecca Munro - 0418 962 542 - rmunro@cgmcommunications.com.au