Hake at risk of serious incident due to overcrowding
Friday 28 Feb 2020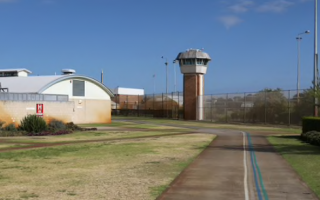 The WA Prison Officers' Union has warned of more serious incidents at Hakea Prison as overcrowding reaches an all-time high.
WAPOU is concerned for the safety of prison officers and other staff working at the maximum-security prison with the population reaching capacity.
The current muster is more than 1160 and is likely to tip over the 1200 mark this weekend, with a state-wide population at a record high of 7146.
A 2018 report by the Officer of the Inspector of Custodial Services (OICS) found Hakea was severely overcrowded with no signs of reprieve. It stated that in 2015 when it held 900 prisoners it was already at stress.
WAPOU Secretary Andy Smith said conditions at Hakea are unsafe and there is a genuine risk of further major incidents, if the population remains at 1200 for an extended period of time.
"Like the OICS report said, conditions at Hakea are overcrowded, stressful and degrading and it has only grown worse since that report was released," Mr Smith said.
"Unfortunately, we were promised relief with new units at Casuarina Prison, but they have now been delayed until at least May. This will not come soon enough for our members who are dealing with a record WA prison muster.
"Two units at the new Eastern Goldfields Regional Prison (EGRP) remain closed due solely to the department's inaction to attract and retain staff to Kalgoorlie.
"The fact that our members at Hakea are working in the conditions described by OICS, while brand new units sit empty at EGRP, is entirely unacceptable.
"WAPOU is aware the department is recruiting more prison officers, but they are needed to cover existing short-falls and to keep up with the ever-increasing prisoner population.
"Not nearly enough has been done to utilise the only spare capacity in the system available to the department. It's not too late for the department to put in place measures to attract and retain staff in Kalgoorlie. This will allow closed units to reopen and provide much needed relief to prisons such as Hakea, Mr Smith said.