Independent report finds West Kimberley Regional Prison overcrowded and understaffed
Tuesday 19 Dec 2017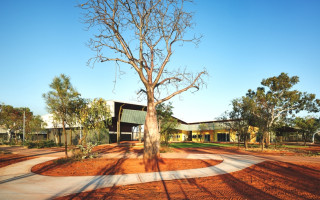 The WA Prison Officers' Union has supported the findings of an independent report by the Office of the Inspector of Custodial Services into West Kimberley Regional Prison (released yesterday), which found accommodation units at the prison to be overcrowded, with prisoners sleeping on mattresses on floors in cells, hallways, and other common areas and nowhere to store their belongings.

The report also revealed that short staffing was undermining the operation of the prison including prisoner participation education, work, training and recreation. Staff were also concerned about the impact of short staffing on security and their own safety.

WAPOU Secretary John Welch said overcrowding and understaffing at West Kimberley continued to be of serious concern to prison staff.

"Staff at West Kimberley have been voicing their concerns about staff shortages and a range of other issues as highlighted in the report for some time," said Mr Welch.

"Staff are often asked to work under conditions that are not acceptable for themselves or the prisoners.

"In a recent incident, prisoners were able to escape from their quarters into the main prison and arm themselves.

"Fortunately there were enough Officers rostered on to manage and contain the situation, however that is not always the case.

"The serious risks associated with the cramped conditions and lack of adequate staffing, will only increase over the hot summer months.

"West Kimberley is not in isolation with a lack of proper planning by the previous Liberal National Government having left the WA prison system chronically overcrowded.

"Whilst we understand the budget is tight due to the last Government's mismanagement, it is critical that safety and humane conditions do not take a back seat to cost reduction."

The Inspector's Report also commented on the unnecessary and demeaning practice of shackling people who are approved for external work to wheelchairs and medical machinery on medical escorts. WAPOU Secretary John Welch said the comments highlight an unnecessary cost the Union has argued against for some time.

"These are people who have been assessed as fit to work in the community unrestrained, yet when they need to go to the hospital they are unnecessarily restrained and often accompanied by two Officers.

"This is a needless waste of resources at a time when money and staff are short." Mr Welch concluded.