Overcrowding forces prisoners to sleep on the floor at Hakea prison
Wednesday 15 Feb 2017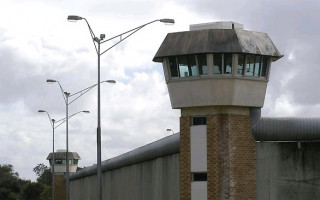 Overcrowding at Hakea prison in Canning Vale has passed crisis point, with prisoners being forced to sleep on the floor.
The WA Prison Officers' Union has been told that over the weekend, 15 prisoners were forced to sleep on mattresses on the floor because there was nowhere else to put them.
"It's absolutely laughable that the State Government keeps trying to tell the public the prison system is not overcrowded, when it clearly is if people are being forced to sleep on the floor," said WAPOU secretary John Welch.
Hakea is the state's biggest remand prison, and houses both sentenced prisoners and those who haven't yet been convicted, or are awaiting sentencing.
A recent report by the Office of the Inspector of Custodial Services found the greatest strain on the prison system was being caused by an increase in remand prisoners, which rose by 44% last year.
"These prisoners are generally less settled, are often unknown to the Prison Officers and therefore less predictable, and are generally more vulnerable," said Mr Welch.
"Hakea is currently holding around 1013 prisoners, when it's only designed to hold about 625.
"Trying to manage prisoners in facilities that are chronically overcrowded makes our members' jobs even more difficult and dangerous."
Mr Welch said part of the problem was the government's decision to turn two of the men's units at Hakea into women's units to ease the overcrowding at Bandyup women's prison.
"This decision removed 256 beds from the men's prison, which was already overcrowded to begin with, and now we're seeing the consequences of that," he said.
Mr Welch said the government was dealing with the overcrowding at Hakea by shifting prisoners to Casuarina, which was not supposed to house prisoners on remand.