Prison officers launch industrial action across the state
Monday 19 Jun 2023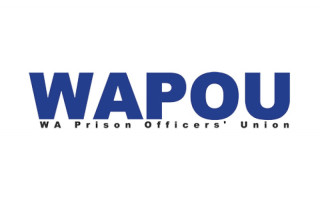 Thousands of prison officers across the state will begin industrial action this morning after voting down the State Government's wages offer last week.
The "work to rule" action led by the the WA Prison Officers' Union (WAPOU) will see officers arrive to work on time instead of half an hour earlier, something that is usually done to allow for a smooth shift change.
The action will delay shift change overs and likely cause disruption to the effective day-to-day running of the prison.
WAPOU Secretary Andy Smith said it would be the first stage of industrial action that was likely to escalate as wage negotiations continued.
"Almost 80 per cent of our members voted against accepting the government's deal, which offered pay rises of $3120 or 3 per cent for two years as well as a one-off cash bonus," he said.
"Prison officers have had enough - they are ready to fight for what they deserve. Almost 90 per cent told us they would like to pursue industrial action for a return to genuine agreements on safe staffing of prisons and conditions stolen from officers over the past two years.
"This is the highest percentage we've ever seen vote in favour of industrial action. It's mainly driven by attempts from the Department of Corrective Services to strip away officers' conditions, including introducing controls on shift-swapping and failing to appropriately incentivise officers to work in the regions.
"The department has continually slapped prison officers in the face for the last two years and this result is a clear slap in the face back saying we're not taking it anymore.
"Our members deserve better pay and conditions to be able to serve the community, doing one of the state's most dangerous jobs.
"We've all seen and heard about the atrocious state our prison system is in and the government needs to invest in a workforce, that is already short staffed, to ensure we can attract and retain officers.
"The action we take will not interfere with the safety and security of the prison. Ensuring the community is safe is at the heart of what we do, and we will not jeopardise that," Mr Smith said.
WAPOU will meet later this week to discuss future action.
"If the government fails to respond, we will not rule out large-scale strikes into the future," Mr Smith said.