Prison Union wins in court against department's attack on staff conditions
Wednesday 19 Jul 2023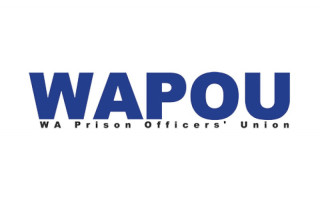 The WA Prison Officers' Union has won a fight in the Industrial Magistrate's Court after a prison officer was refused sick leave.
The union says it is the first of many decisions expected in the court following two years of attacks on officer's conditions by the Department of Corrective Services.
In 2021 the prison officer, with more than 11 years of service took three consecutive sick days before two rostered days off and was then required to care for his daughter who fell sick for another three days.
Upon his return to work the Department refused to pay both the sick and carer's leave. Following a review, the Department agreed to pay the carer's leave but refused the sick leave, which resulted in the union taking the matter to court.
The court ruled the Department was in breach of the Industrial Agreement and was ordered to pay.
WA Prison Officers' Union Secretary Andy Smith said this is just one of many stories staff have come to the union about in the last two years following attacks on their conditions under the former Corrective Services Minister Bill Johnston.
"At the time we made the Minister aware of these issues and he either failed to respond or simply said it wasn't his job to run the Department," Mr Smith said.
"A disgraceful approach by Mr Johnston to basically turn a blind eye and endorse a department under his control to treat employees this way is shameful.
"This was at a crucial time when the Department should have been attempting to attract and retain prison officers but instead was choosing to attack their conditions.
"We can only hope the new Minister won't be so accommodating of such attacks on prison officers and that his office steps up and sorts this behaviour out.
"Other matters currently in front of the court include wage theft claims and the forcing of staff into debt to the Department by forcing them to take leave that they do not have. To add to this and the most shocking is the discriminatory process of making a male officer provide evidence of his partner's medical incapacity to be the primary carer of a new born child simply because the Department considers that this role normally falls on the mother.
"Our members serve and keep this community safe. They deserve to be treated fairly, not to have their conditions attacked, and the union won't stop the fight until they receive justice," Mr Smith said.
Court decision:
https://www.wairc.wa.gov.au/decisions/?id=202300384
Media contact: Rebecca Munro rmunro@regenstrategic.com.au