Record Number of Prison Officers Ride
Saturday 18 Jan 2020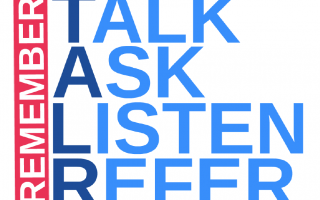 A record number of prison officers will be joined by their families, members of the WA Police Union and government officials to take part in the third consecutive Stand T.A.L.R (Talk, Ask, Listen, Refer) Ride.
In a show of solidarity more than 170 participants will set off from the iconic Fremantle Prison on Saturday, in an effort to reduce the stigma associated with poor mental health among prison officers in our jails.
124 motorcycles and 16 cars have been given permission to enter Fremantle Prison to begin the journey down Market Street, before riders make their way to South Yunderup to end at Jarrahdale Tavern.
The Stand T.A.L.R Ride provides the opportunity for prison officers across WA to normalise the conversation of poor mental health.
WA Prison Officers' Union Secretary Andy Smith said the ride will allow officers to re-connect with colleagues from other prisons and have a conversation with their mates about how they are feeling.
"WA prison officers have one of the toughest jobs in the state. Depression and suicide within the industry is sadly widespread due to the dangerous and stressful environment our members work in.
That is why WAPOU has taken the initiative to create Stand T.A.L.R and be at the forefront of combatting the stigma of mental health in WA prisons.
Since our union started Stand T.A.L.R we have delivered mental health training to more than 4,000 correctional staff, not just in WA but in New Zealand and across Australia.
Queensland, Victoria and New South Wales corrective service departments will be the next to implement Stand T.A.L.R in prisons in 2020.
Each prison officer needs to stand T.A.L.R in order to combat poor mental health and overcome the stigma of weakness and to not be afraid to seek help and support for themselves and those who they care about," he said.
The money raised from the Stand T.A.L.R ride will be donated to The Black Dog ride charity, which invests in depression and suicide prevention programs and initiatives.