Second unit closed at Eastern Goldfields Regional Prison due to failure to attract and retain staff
Thursday 21 Nov 2019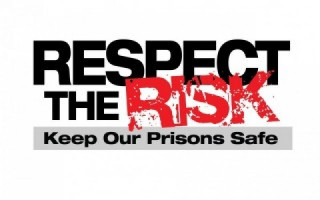 The WA Prison Officers' Union's warning of another unit closure at Eastern Goldfields Regional Prison has come to pass.
The Department of Justice made the announcement to staff on Monday that Unit 3 would be temporarily closed.
40 beds in Unit 5 have sat empty since the prison opened in 2016, now the loss of another 60 will leave EGRP running 30 per cent short of its intended capacity.
The closure is a direct result of the department's inability to come up with a plan to attract and retain enough prison officers to safely staff the brand-new prison and comes almost 10 months after EGRP prison officers stopped work in relation to the issue.
WAPOU Secretary Andy Smith said the announcement of the planned closure of a further 60 beds at EGRP comes while the aging Hakea and Broome Prisons are operating at, or over, their design capacity.
"If units are to be closed anywhere, it should be at prisons such as Broome and Hakea, to allow for desperately needed upgrades and refurbishment," he said.
"The situation is only going to get worse following the recent announcement of a summer crime blitz by the McGowan Government.
"The WA prison muster is rapidly approaching a record 7000 and with the recent announcement of a blitz, we expect to reach that record.
"The government and taxpayers did not invest in a new prison for 100 of its beds to sit empty. WAPOU has been calling on the department for four years now to come up with a plan to attract and retain staff at EGRP, but it has not done enough to solve or address the issue.
"The department has been working on local recruitment for EGRP, promising more trainees next year, unfortunately local recruitment in isolation doesn't work in a competitive mining region such as Kalgoorlie.
"Focusing solely on local recruitment has created a constant churn of prison officers who complete their training at EGRP but transfer to other prisons at the earliest opportunity. In some cases, they leave the job altogether.
"These principles of attracting and retaining staff have been employed in the public and private sector for decades, this is not a new idea. When you have a remote location and you can't get people to live or work there, you have to provide conditions that will make them and their families want to stay there," Mr Smith said.
WAPOU is calling for the department to take immediate measures to attract and retain staff at Eastern Goldfields Regional Prison so it can run at its intended capacity.