Statement by WAPOU Secretary Andy Smith in response to juvenile custodial officers' pay rise
Wednesday 02 Aug 2023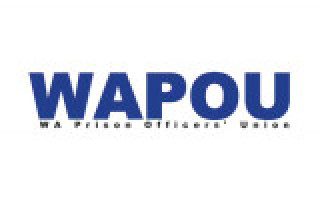 "The WA State Government has recognised that juvenile custodial officers are grossly underpaid for the dangerous unforgiving job they do. They deserve this pay rise.
"We'd now expect the government to recognise the same for adult prison officers, after all it is Minister Papalia and this government who acknowledge the answer to the problems in the youth justice arena are in fact prison officers.
"This additional skill and experience prison officers have should be recognised by Mr Papalia and this government by maintaining parity between the roles of prison and juvenile custodial officers.
"Adult prisons are already severely understaffed. For example, Hakea Prison's rosters operate 40 per cent below staffing levels on any given day, yet this government's pay offer to our members is pathetically low in comparison to juvenile custodial officers.
"If the next offer is just as dismal, we risk losing more officers to better paid jobs, which will ultimately lead to extremely unsafe prison environments."
Media Contact| Rebecca Munro| rmunro@regenstrategic.com.au