Two officers assaulted at Acacia Prison
Friday 05 May 2017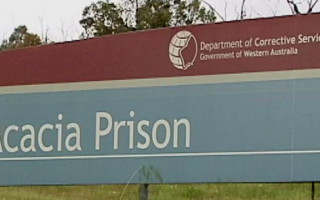 The WA Prison Officers' Union is offering support to two Prison Officers who were assaulted at the medium security Acacia prison overnight.
It's understood the two officers were set upon by a prisoner in one of the units after they tried to calm him down.
Both officers were punched and kicked during the assault; one officer suffered a broken nose and the other sustained serious bruising.
WAPOU secretary John Welch said tensions at the private prison, as well as other prisons, had been on the rise for a while.
"Our members have recently expressed concerns to us that all has not been well at the prison, and tension between prisoners has been simmering for several weeks," he said.
"This situation has been exacerbated by the fact that Acacia has been running with low staffing levels, and today is about 17 staff short.
"These staff shortages pose an unacceptable risk to the Prison Officers' safety.
"While our members are aware there are dangers associated with their jobs, the prison management needs to do everything it can to mitigate these risks, and maintaining staffing levels should be a high priority.
"One of our concerns with privately run prisons is that staffing levels are kept low in order to save money, however this often comes at our members' expense."
Mr Welch said both the injured officers had received medical attention; one has gone back to work today, while the other is yet to return.