Union calls on Minister to intervene in pay dispute
Thursday 24 Dec 2015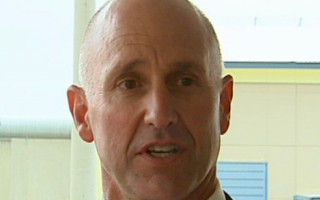 The WA Prison Officers' Union has called on the Corrective Services Minister to intervene in its pay dispute with Serco at the Wandoo Reintegration Facility.
WAPOU and the CPSU/CSA have been negotiating with Serco for about nine months over a new Enterprise Agreement.
WAPOU Secretary John Welch said Serco had offered Wandoo staff pay rises of 2.8%, 2.9% and 3%, while staff had asked for 3.75% a year over 3 years.
"Staff at Acacia, which is also run by Serco, were granted a pay rise of 4.25% annually last year, and Wandoo staff don't understand why their offer is so much lower," he said.
"Wandoo staff have already been forced to take some industrial action and this will continue until Serco returns to the bargaining table and negotiates in good faith."
Mr Welch said under Serco's contract at Wandoo, it had an obligation to resolve any industrial dispute 'in the shortest time practical'.
"We don't believe that nine months could be considered the shortest time practical," said Mr Welch.
"Further, our reading of the contract is that the Minister also has an obligation to co-operate with Serco to minimise the adverse effect of any industrial dispute.
"We think it's time the Minister lived up to that and stepped in to ensure that staff at Wandoo get a fair and equitable pay increase, which is closer to their counterparts at Acacia.
"It is simply not fair that they are being treated as second class citizens by their employer."
Mr Welch said to add insult to injury, staff had learned that the Minister visited Wandoo on Monday while they were taking part in industrial action.
"We understand that the Minister snuck in a side door of the prison while staff were standing out the front," he said.
"Maybe next time instead of sneaking around, the Minister could show staff some respect and come and talk to them and address their concerns."