WA prison officers win Australasia Movember challenge
Thursday 05 Dec 2019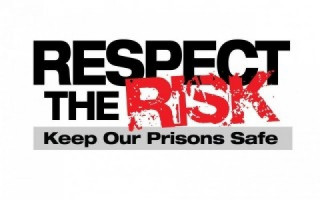 WA prison officers are the 2019 Prison Officers' Association of Australasia (POAA) Movember Challenge winners.
The WA Prison Officers' Union (WAPOU) team raised a total of $12,247, as prison officers across the state battled through endless itching, teasing and torment to grow their ripper-top-lipper.
The POAA Movember Challenge was an initiative set up by the WA Prison Officers' Union and is the first of its kind for the Prison Officers' Association of Australasia.
In total, the challenge raised $24,856 and involved thousands of prison officers from every jurisdiction across Australia and New Zealand to help combat cancer related illnesses and poor mental health.
WAPOU has been committed to delivering their mental health training program, Stand T.A.L.R (Talk, Ask, Listen, Refer) to all prisons across WA, interstate and in New Zealand. This initiative was an extension of that training to ensure prison officers continue to talk about mental health and suicide prevention.
WAPOU Secretary Andy Smith commended the WA prison officers who came together to raise the much-needed money.
"A big congratulations to each and every prison officer who made it to the end of Movember with their glorious moustache intact. This is a huge effort by all prison officers involved and by their families and friends who were generous enough to donate," he said.
"We've had excellent feedback from members involved who not only worked hard to raise money but encouraged other officers to speak up and check in on their work mates to ensure they are ok.
"Prisons are a dangerous and stressful environment to work in, depression and suicide within the industry is sadly widespread. Prison officers face deaths in custody, verbal and physical abuse and at times witness horrific violence. This is why they need to look after their mental health," Mr Smith said.