Wandoo staff take industrial action after pay negotiations stall
Friday 27 Nov 2015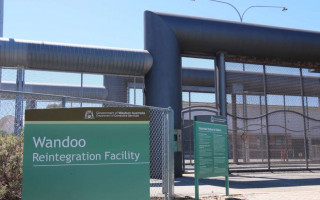 Staff at the Wandoo Reintegration Facility in Murdoch will take industrial action this morning, after Enterprise Agreement negotiations with employer Serco stalled.
An overwhelming majority of staff voted to take an escalating range of actions, and this morning they will stop work for one hour from 9am-10am.
Staff represented by the WA Prison Officers' Union and the Community and Public Sector Union/Civil Service Association had asked for a pay rise of 3.75% a year over 3 years, while the company has offered 2.8%, 2.9% and 3%.
"Staff at the other Serco-run prison, Acacia, were granted a pay rise of 4.25% annually last year, and Wandoo staff don't understand why their offer is so much lower," said WAPOU Secretary John Welch.
"Wandoo staff are also asking for similar conditions around long service leave to those granted to Acacia staff, which seems only fair since they all work for the same company.
"Wandoo staff are very disappointed they're being treated as second-class citizens by their employer."
Mr Welch said staff would ensure that the industrial action had no impact on the public, but he warned that workers were prepared to escalate industrial action until Serco returned to the negotiating table.
"Our members have already voted to formally reject Serco's pay offer, and will escalate their action if they are forced to," he said.
CPSU/CSA Branch Assistant Secretary Rikki Hendon said it was within Serco's power to resolve the pay dispute.
"It is clear that Serco, a large multinational corporation, is more than able to afford to give people working at Wandoo a decent offer on their pay and conditions," she said.
"We look forward to their return to negotiations with a fair and reasonable deal but, until then, our Wandoo members remain united and committed to continuing their industrial action."