WAPOU calls for better medical facilities at women's prison
Wednesday 12 Dec 2018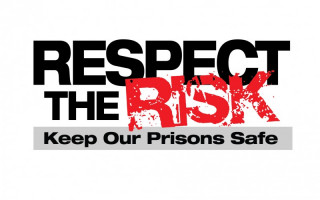 The WA Prison Officers' Union (WAPOU) has welcomed recommendations for improved infrastructure, a new infirmary and better operational processes at Bandyup Women's Prison, but says prison officers acted as fast as they could during a birth emergency in March this year.
The report by the Inspector of Custodial Services highlights the serious risks a woman and her child underwent during a birthing incident on March 11, 2018.
Although the union agrees it was an unacceptable situation for a women to give birth alone in a cell, it would be inappropriate to place blame solely on the prison officers rostered on that night.
WAPOU Secretary Andy Smith said when it was clear the woman was about to give birth, officers acted as quickly as they could.
"Bandyup is not set up as a hospital, it is a maximum security prison where prison officers are not trained as health professionals to understand birthing processes.
"Staff had taken the prisoner to the medical centre earlier on and when she was returned, prison officers on duty were told by medical staff that she was not in labour.
"Although the prison was short staffed that evening, out of concern for the prisoner, officers monitored her in her cell.
"As soon as it was clearly evident she was giving birth staff acted as quickly as possible.
"During night shifts staff do not carry keys as part of tight security measures at the prison.
"Over the past six years prison officers have continued to voice concerns that a live key should be more readily available in emergency situations.
"In 2015 procedure was changed to instruct the senior officer with the live keys to remain at the gatehouse due to staff shortages," Mr Smith said.