WAPOU warns staffing issue not isolated to Greenough
Wednesday 28 Nov 2018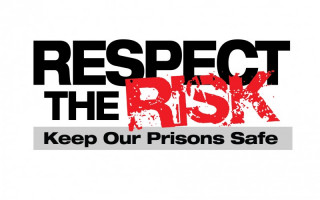 The WA Prison Officers' Union (WAPOU) is calling on the State Government to ensure all WA prisons are adequately staffed and safe following the Critical Incident Review into the events at Greenough Regional Prison.
WAPOU warns the issues outlined in the Review are not isolated to Greenough and that there is still a risk of serious incidents occurring in WA prisons.
Currently all WA public prisons are understaffed, some up to 30 prison officers short on any given day. When prisons run low on staff, adaptive regimes are put in place to cope with prisoner demand.
WAPOU Secretary Andy Smith said the report found adaptive regimes contributed to prisoners' frustration, disengagement and boredom leading up to the riot.
"Since the riot in July, the union has worked closely with the Corrective Services Minister and the Department to agree on an improved staffing recruitment process. Because of the grossly deficient and under resourced system inherited from the previous government, this process will take time," he said.
"The prison system in WA is hundreds of prison officers short, the recruitment process in place will address this, but it will take at least two years to catch up. Recruitment needs to be an ongoing commitment.
"I commend the Review by Jan Shuard and its comprehensive and fair reporting. The union would also like to acknowledge the officers who were recognised at the Corrective Services Awards for evacuating prisoners at risk of smoke inhalation to a safe area as well as assisting those prisoners who were fleeing the riotous behaviour.
"The prison officers involved were subject to immense trauma but acted in a highly professional manner," Andy Smith said.
WAPOU will continue to work closely with the State Government to ensure WA prisons are a safe place to work.