Acacia should be in public hands
Friday 04 Sep 2020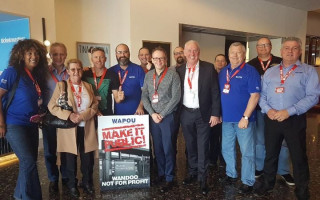 In August we celebrated the three anniversary of Premier Mark McGowan announcing the return of Wandoo Prison to the public sector.
Since then, Wandoo has led the way in breaking the cycle of drug-related crime in WA, while delivering better value for money for taxpayers.
Melaleuca Remand and Reintegration Facility was also returned from private operation to the public sector after a lengthy fight from the union.
The evidence has shown time and time again that prisons in government hands are cheaper to run with better results for prisoners.
It is clear that prisons should be run by the state, and not for profit.
WAPOU members remain bitterly disappointed that the success of Wandoo, and the successful transition of Melaleuca, has not been followed up with the return of Acacia Prison as Serco's contract comes to its end.