Greenough Regional Prison restrictions putting staff at risk
Friday 04 Sep 2020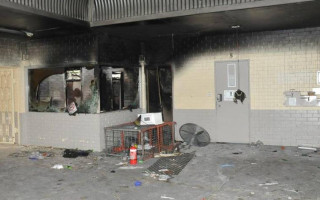 This month WAPOU went to the media to highlight the issues we are once again seeing at Greenough Regional Prison in regard to overtime restrictions.
Conditions at the facility have not changed since a mass riot and breakout in 2018 with a shortage of staff forcing rolling lockdowns.
The union believes that all of the catalysts that were in place prior to the riot in 2018 are being put into effect and creating a recipe for disaster.
The review into the 2018 riot found that increased frequency of lockdowns and caps on overtime shifts were factors which contributed to the riot.
WAPOU will continue to put pressure on the department to protect both members and the community.