Wandoo Prison - They made it public
Monday 28 Aug 2017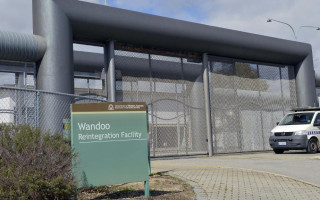 Last weekend's WA Labor State Conference saw one of the most significant outcomes for WAPOU and its members in recent years, with the announcement by Premier Mark McGowan that Wandoo prison, which is currently operated by Serco, would come back into public hands in 2018.

Premier McGowan also committed to invest a further $9.6 million into the prison and turn the facility into a drug and alcohol rehabilitation prison.

WAPOU has been campaigning since the privatisation of Wandoo Prison to have it brought back into the public sector, and prior to the state election WA Labor made a commitment to return the prison to the public sector if elected.

Yesterday the Premier Mark McGowan made good on this commitment and announced that his government would do just that – they made it public.
This was a great outcome and is a testament to WAPOU's campaigning over many years. We have thanked the Premier and Minister Fran Logan for delivering on their commitment.

This is the first time in Australia that a prison has been brought back to the public sector on public policy grounds. The only other prison returned which was in Victoria occurred because the prison had totally failed.

It is a good decision both for the staff and in terms of delivering a good public policy outcome.

We will now work with the Government to transition staff from the private to public sector and ensure all our members have secure employment.

We also look forward to working with the Government to develop the new model for Wandoo as a Women's Drug Rehabilitation Prison.